Congratulations to
Lauren Schack Clark
2015 MTNA Foundation Fellow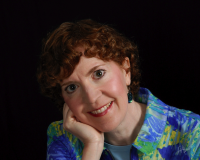 Please show your support to our fellow teacher by joining us at the ASMTA table at the Conference Gala at Rio Hotel in Las Vegas on March 23, 2015!
Lauren Schack Clark is Professor of Music, Director of Keyboard Studies, and Director of Graduate Studies at Arkansas State University. She has performed as a soloist and collaborative pianist throughout the United States and Europe. Solo performances have included recitals in Italy, at Berklee College of Music, Boston, and at Dickinson College, PA. She will play a concert tour in China this year with violinist Sarah Jones-Hayes. She has collaborated with faculty members of over 20 universities throughout the world, including Eastman School of Music and the University of Michigan, and with principal symphonic players from such ensembles as the Boston Symphony and Cincinnati Orchestra. She has presented at the World Piano Conference and the MTNA National Conference. Dr. Clark is very active in MTNA. She is the South Central Division Competition Chair and Young Artist/Chamber Music Competition Coordinator for Arkansas. She was President of the Arkansas State Music Teachers Association from 2009-2011. She holds a DMA is from Boston University, a Master's from Northwestern, a Graduate Diploma from the Longy School of Music, and a Bachelor's from the Hartt School of Music. Her principle piano teachers were Raymond Hanson, Eda Mazo-Shlyam, Deborah Sobol, and Thomas Stumpf, and her major pedagogy teachers were Frances Larimer and Elvina Pearce. Dr. Clark has recorded on the Centaur, Vienna Modern Masters, Emeritus, and Mark Records labels, and her book, Keyboard Theory and Piano Technique, 2nded., is co-authored with Brian Henkelmann.